A Look at Our Practice...
At Heritage Advisory Group we realize that every individual and family we meet is inherently unique with needs and desires exclusive to them. Our advisors collaboratively focus their energies on the disciplined goals-based creation, distribution and preservation of wealth, while adhering to any personal circumstances and sensitivities. We, in professional relationships, understand that earning trust is paramount both in good times as well as inevitable times of challenge and uncertainty. We steadily guide clients, always maintaining clarity of purpose and adherence to their long term personal and financial objectives.
At Heritage, we know that the most important investment people can make is in themselves and their families, and our primary motivation is helping them achieve their life goals and dreams. Experiencing clients actively living out their legacies is our ultimate reward.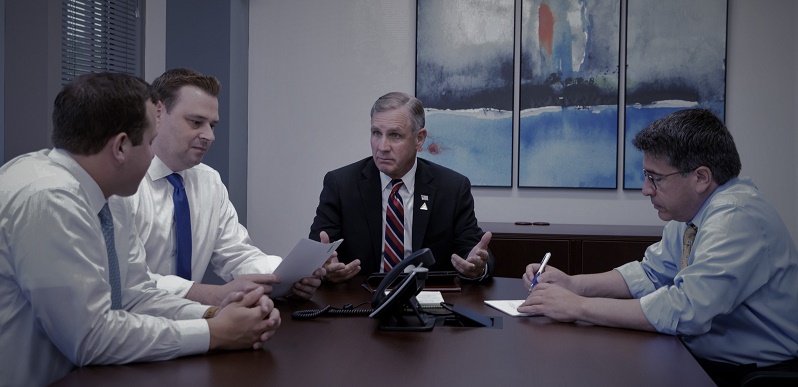 Values
We hold everything we do to our guiding principles. We are a team united by a shared vision to take care of people, act with the utmost integrity, and deliver excellence in both service and results. Our clients are always first, as we are pledged to the highest fiduciary standards, and we never compromise on our ethical commitments to them.
Principle
Our Team Members believe ceaselessly in the power to evolve, continually improve, adapt and motivate as our driving force. It is this self-interest, and the active pursuit of on-going success, when effectively shared, enables and drives clients to envision and strive for futures filled with dignity and independence.
Partnership
Our Team Members tirelessly assist clients to achieve the very best possible in their lives, working in concert with them, not just for them. We take all the time necessary to clearly understand their background, their experience and philosophy, their needs and desires, working collaboratively, and conducting our service with transparency regarding how our advisors are compensated.
Purpose
We fully understand that few people have the time, desire, or inclination to formulate and maintain an effective, goal driven, long term plan for themselves. Through tailored professional advice, our advisors focus on helping to guide clients through their stations of life, so that they can focus on what's most important, living.
Defining a legacy can often feel like attempting to capture something that is intangible. In our practice, the bonds we form with our clients are often defined by a shared vision of continuity of one's life work. This is how our organization is structured, and oftentimes forms the basis of how we aid our clients in critical decision making.
Practically, in financial parlance, the concept of leaving a legacy is often synonymous with estate planning. But philosophically we believe that one's legacy can be expanded beyond the traditional X's and O's. We help our clients leave a daily legacy, in their everyday decision making as well as the major life decisions that often arrive unscheduled.
Since our founder's start in the industry over 30 years ago, our advisors' faith in the importance of legacy has been fundamentally entwined in our belief that sound financial decision making can be  a cornerstone of a prosperous life. The choices one makes with that prosperity is how they shape their ultimate legacy in a fulfilling way. At Heritage Advisory Group, that is how we define a legacy, and we take great pride in leaving our legacy by helping as many people as we can along the way.
-The Heritage Advisory Team
The Heritage Advisory Team
With Deep Trusted Relationships, We Serve Our Clients Throughout The Financial Planning Process, Helping To Assure Financial Freedom For This Generation As Well As Future Generations To Come.
Our Services
Heritage Advisory Group is an independent wealth management consulting firm whose advisors are committed to providing comprehensive financial solutions to our clients.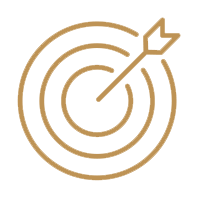 Investment Counsel
Strategy and Management
Our advisors' approach always starts with a comprehensive evaluation of clients uniquely individual needs, wants, histories and circumstances. We then customize and design an approach to provide the best probabilities of meeting goals and objectives, whether it is retirement planning, education planning, charitable inclinations, legacy designs or other special situations.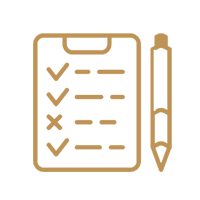 Advanced Comprehensive
Planning Approach
In coordination with investment approaches, our advisors review and plan for tax sensitivity, asset protection needs including Life, Disability, Long Term Care and other liability insurances, as well as thoroughly review Trust and Estate Planning. They look ahead to include reviews of spousal needs planning, lifetime gifting desires and all special situations that may require additional focus.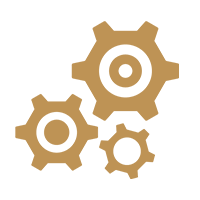 Lifetime Relationship
Management
Developing a long term working interactive relationship based on trust is paramount towards ongoing wealth management success. Our advisors work directly and strategically with your outside legal and tax advisors for a concise and unified approach geared toward your comprehensive success. We feel it is also critically important that our advisors work in concert with family members and the next generation, to be an integral part of the ongoing care and smooth continuity process that enriches legacies for generations.
Our Pledge
Resources
Welcome to our research center! We have created a library of information on important financial topics that we believe you'll find helpful.
Educate yourself on a variety of financial topics.
A host of financial tools to assist you.
These magazine-style flipbooks provide helpful information on a variety of financial topics and illustrate key financial concepts.
Timely newsletters to help you stay current.
Financial terms from A to Z.
These engaging, short animations focus on a variety of financial topics and illustrate key financial concepts.
Our Office
Heritage Advisory Group
10000 Sagemore Drive
Suite 10201
Marlton, NJ 08053
Quick Contact
?
Social Security
10 Common Questions
VIEW FAQ
Newsletter Signup
Signup for our Newsletter & get updates & offers in your inbox
SIGNUP NOW
2023 Key Numbers
Tax reference numbers at a glance
TAKE A LOOK